geodesy and cartography
Scope of services:
multispectral orthophotomaps (real colors and infrared), resolution 2-10 pix/cm,
geographical references – accuracy up to 0.5m,
Digital Surface Model (DSM),
preparation of files in ECW or GeoTIFF format
Our maps can be used for:
measuring areas, volumes, slopes,
local zoning plans,
photographic documentation,
topographic maps.
farming and agroculture
Multispectral orthophotomaps
plant development status and condition of the vegatation veryfication based on the vegatation index
condition of the vegatation based on the vegatation index
crops forecasting or the amount of biomass produced by the ecosystem estimation
measurements  for UE funds
optimalization of the fertilization process
Assesment of the crops damage
assessment of the crops damage caused by wild animals
assessment of the crops damage caused by weather conditions
damage documenting for insurancecopmanies
Precise microspraying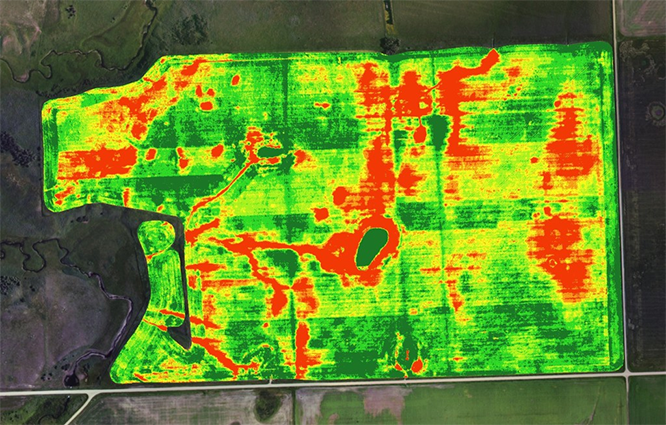 minitoring and control of road infrastructure
Control of road infrastructure
control of field gradient,
national and provincial roads surrounding survey,
roads and car parks lightning quality analysis,
road markings monitoring,
urban traffic monitoring.
Environmental protection
animal migration over large areas monitoring,
surveying natural damages areas,
environmental monitoring around landfills,
forests monitoring,
counting animals, i.e. birds,
surveys of the nature,
visual inspections.
Hydrotechnical and geotechnical research
3D modeling (flood embankments, water channels, riverbeds, etc..),
flooding modeling,
control the inclination of slopes, hills, mountains,
accurate measurements of heights.
thermovision
We provide thermal imaging with the help of FLIR thermal camera (resolution 640 x 480 pixels). Our solution allows monitoring of large land areas, unlike hand-held thermal cameras. Our images can be useful in many areas of the economy.
enargetics
examination of the electrical wiring,
power connections quality testing, determine the status of thermal insulation.
Civil engineering
heat loss detection,
pipes with hot and cold water detection,
electrical wiring detection,
monitoring of the deeper layers of daub and facades of buildings.
Agriculture and forestry
determination of soil moisture status and condition of crops,
search for underground water reservoirs,
detection of outbreaks of forest fires,
localisation of areas infested by pests.
Environmental protection
thermal and chemical contamination of water identification,
atmosphere contamination status determination
video recording
Our Unmanned Aerial Vehicle can record HD movies. Time of a single flight is up to 1,5 hours. The UAV is equiped with vibroisotaion system which in combination with professional rotary head provides a high-quality image.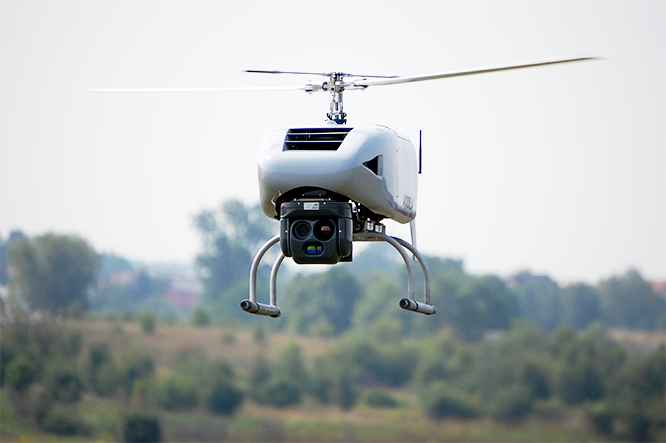 Consulting and implementation of UAVs
We offer the following serwices:
consulting and implementation of unmanned aerial vehicles – UAVs
trainings for UAV operators. Due to the vast knowledge of our staff on global drones market we will select the appropriate UAV and accessories for your specific needs.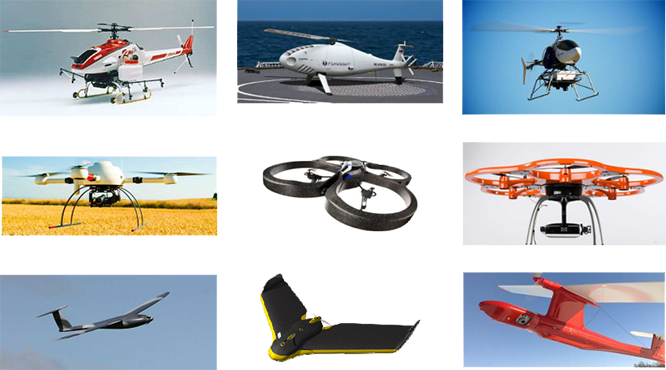 UAVO trainings
We organise trainings for UAV operators. Trainings are organised in cooperation with FlyTech Solotions company. The course complies with the requirements of the Civil Aviation Authority. We will teach you how to work with air traffic control, how to plan BSL flights, what is the air space and what rules should be followed in the air. We provide professional staff, modern training methods and attractive prices.
See also: